Private jet destinations you must know about
The world as we know has several exotic locations to witness in person. While some of these places are well-known, some are best kept secrets. Having said that, with proper clearance, you can travel to some of these destinations by opting for a private jet rental service.
Mentioned below are a list of 10 private jet destinations you must visit from around the world.
St. Moritz, Switzerland
Faroe Islands
Telluride, Colorado
Los Angeles, United States
Ibiza, Spain
St. Barts, Anguilla, Sint Maarten, & Caribbean
Paro, Kingdom of Bhutan
US Virgin Islands, Caribbean
Easter Island, Chile
Norman's Cay, The Bahamas
St. Moritz, Switzerland
Considered as the skiing paradise of the rich and famous, St. Moritz is a place that witnesses frequent in and out travel of private jets. The Samedan Airport located in the region is mostly known for operating private jets.
The runaway of this particular airport is short, hence, not suitable for commercial flights to land. What's stunning about this location is that the airport is built at an altitude of 2000 meters, allowing you the opportunity to see mesmerizing views while flying on your private jet.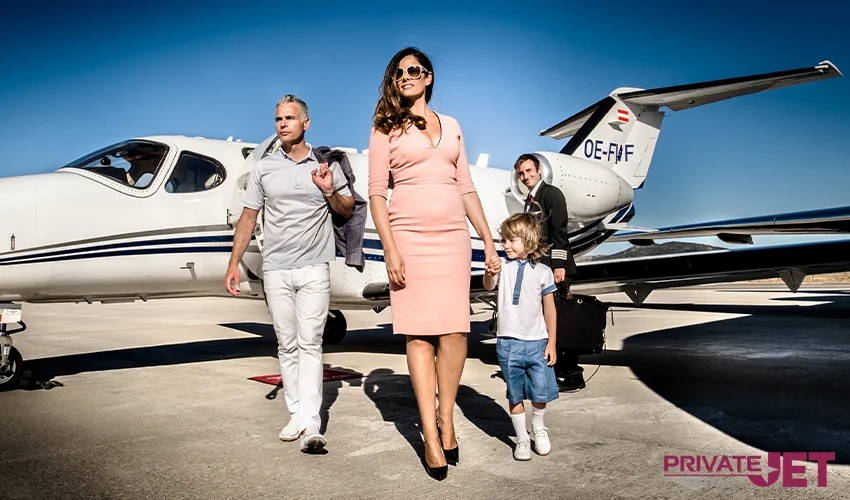 Faroe Islands
Faroe Islands, the name of this particular destination by itself sounds royal and majestic. It is a cluster of islands that is surrounded by the Arctic circle. There are a total 18 small islands that make up Faroe Islands.
These particular islands showcase some of the most breathtaking views surrounded by icy mountains. One of these islands features a small runaway that enables private jets to land.
It is by far one of the most secluded places that is popularly visited by a lot of high net worth individuals. Therefore, Faroe Islands are amongst the best places to visit on a private jet.
Telluride, Colorado
To enjoy skiing in America with the views of the San Juan mountains, you must go to Telluride Colorado. This ice mountain region is similar to St. Moritz in Switzerland.
The airport at Telluride can be accessed by private jets, but not larger commercial jets, as it's not equipped for that. Therefore, if you are a skiing junkie, you might as well fly to this mesmerizing location on a private jet.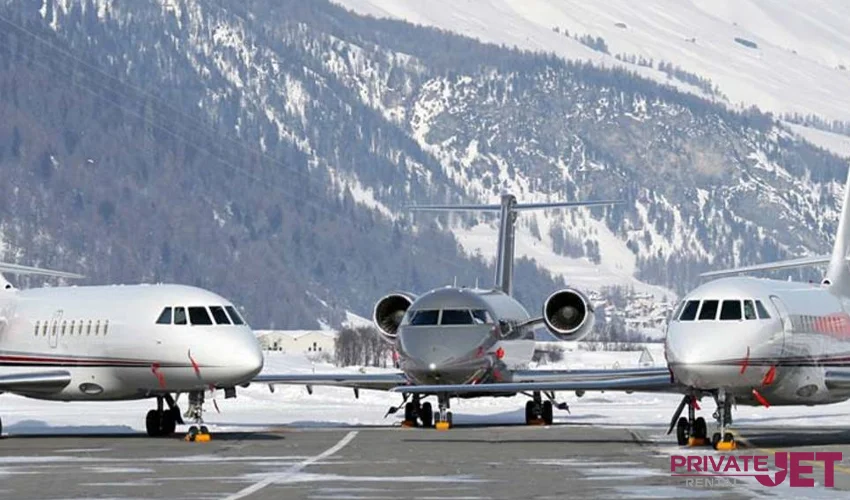 Los Angeles, United States
Los Angeles or LA as it is popularly referred to, is a destination that needs no introduction. Considered as the city of dreams, LA is home to some of the biggest names in Hollywood.
The region witnesses a large number of private jets flying in and out of the city. This is because of the reason mentioned above. In a place where a large number of actors, singers, producers, and other personalities live and work, traveling in private jets is common.
Therefore, if you want to experience opulence, style and sheer wealth, consider flying into Los Angeles, United States in a private jet. If you are lucky enough, you might just spot a celebrity at the airport.
Ibiza, Spain
If you are a fan of electronic music and music festivals in general, then Ibiza is a name you have definitely heard. It is one of the most beautiful and happening destinations located in the south of spain.
It is one of the most popular holiday destinations visited by people from all over the world. In fact, we have also noted that a large number of our clients have also chartered our flights to Ibiza. Therefore, if you are planning to spend your holidays in Europe, make sure to visit Ibiza, Spain.
St. Barts, Anguilla, Sint Maarten, & Caribbean
The islands situated in Europe are amongst the most beautiful places in the world. Of the many different islands, Caribbean, St. Barts, Sint Maarten & Anguilla are the most famous.
To access these islands, you must take a private jet to Sint Maarten, from where you can then access the remaining islands by boat. These islands are considered as a rich person's playground.
You will find a plethora of hotels, resorts and other exciting activities to enjoy on these islands. So make sure to book our private jet and travel to these wonderful island paradises.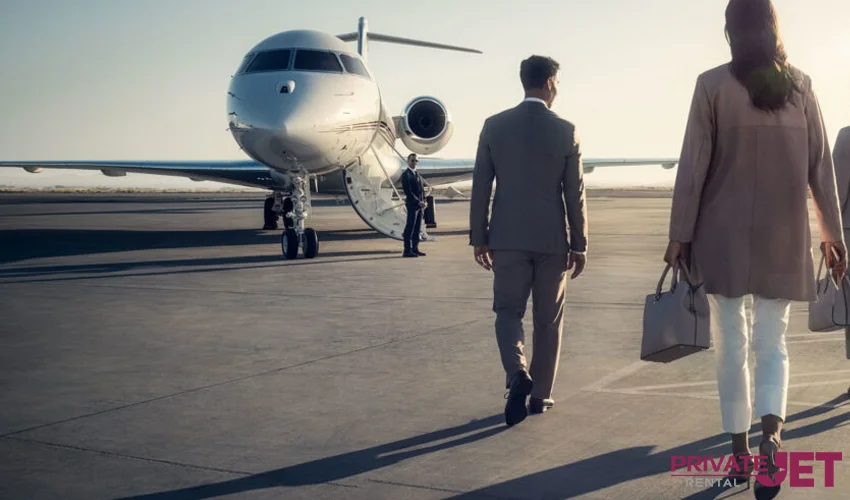 Paro, Kingdom of Bhutan
Considered to be one of the world's most dangerous airports to land, the Paro runaway is located 2,225 meters above sea level. It is so dangerous that only 8 pilots have ever been granted the clearance to land there.
Therefore, if you are looking to go on an adventurous flight to the Himalayan regions of Paro, we recommend you book one of our private jets.
US Virgin Islands, Caribbean
The US Virgin Islands are most famous for hosting great celebrations and major business conventions. Apart from these, the islands are also known for showcasing some of the most beautiful landmarks. If you are planning to travel to these islands, you can easily rent a private jet from us.
Easter Island, Chile
Have you heard of the Easter Heads? The most astonishing stone made figures in the world. These statues are currently located at Easter Island, chile. This island can be accessed by a private jet. Although getting to the Easter heads is difficult, the island is still definitely worth visiting.
Norman's Cay, The Bahamas
Last on the list is the Norman's Cay situated in the Bahamas. While the location has had a dark history of being run by drug cartels, it is now home to some of the biggest resorts run by the Four Seasons Hotels.
Just like any other exotic destination, this location features picturesque views and pleasant weather. Therefore, if your holiday itinerary includes Norman's Cay, make sure to fly into this destination on a private jet.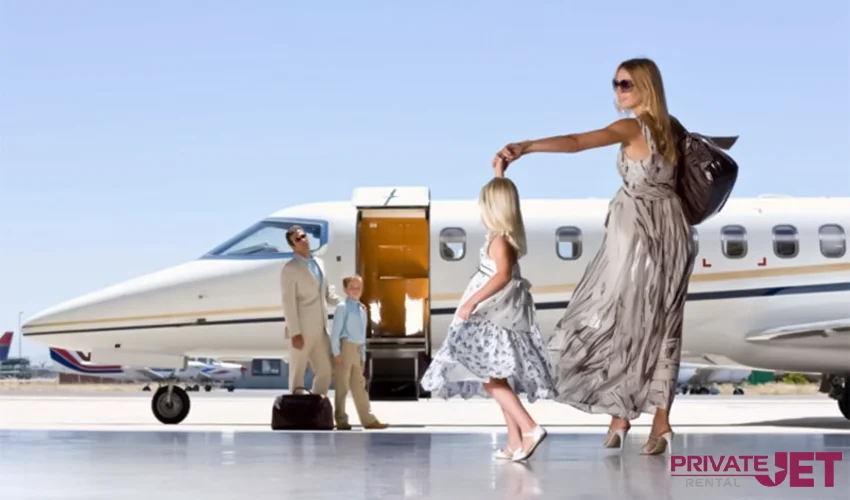 Top private jet destinations: Travel in pure opulence
Of the expansive list of places you can visit on a private jet, we have curated a list of 10 best destinations to visit. Although most of these locations are situated in Europe, our private jet rental services can fly you anywhere you desire.
Book a private jet with us today, and travel to anyone or more of these top 10 destinations we have mentioned. For queries related to private jet booking and scheduling, contact us today.