10 Celebrity private jets
Personalities from all sorts of backgrounds, be it the entertainment industry or the sports sector, are known to some of the most extraordinary private jets. To give you the names of the top celebrities and their private jets, we have curated a list of top 10 celebrity private jets.
Jay Z
Kim Kardashian
Oprah Winfrey
Floyd Mayweather Jr.
Lewis Hamilton
Tom Cruise
Jackie Chan
Kylie Jenner
Donald Trump
Saudi prince Al-Waleed bin Talal
Jay Z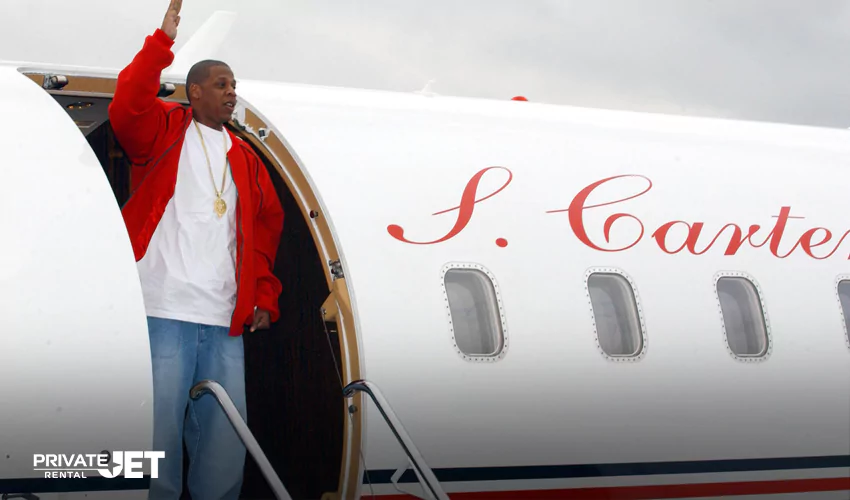 Arguably the greatest rapper of our generation, Jay Z is known to own some of the most expensive products in the world. Apart from his superior collection of watches, he also takes interest in private jets.
With a net worth of over $1.3 billion, it is no surprise that the Grammy award singer has a beautiful private jet of his own. Jay Z owns a Bombardier Challenger 850 jet. The jet was acquired for a price tag of $40 million. Following are some facts about Jay Z's private jet:
Custom made living room, bedroom and kitchen
15 meters in length
520 mph of top speed
Kim Kardashian
Another well known name straight from Beverly Hills is Kim Kardashian. A very popular figure in the world of social media, Kim is amongst the most successful entrepreneurs in the world. With an estimated net worth of over $1 billion dollars, she is one of the richest celebrities in the world.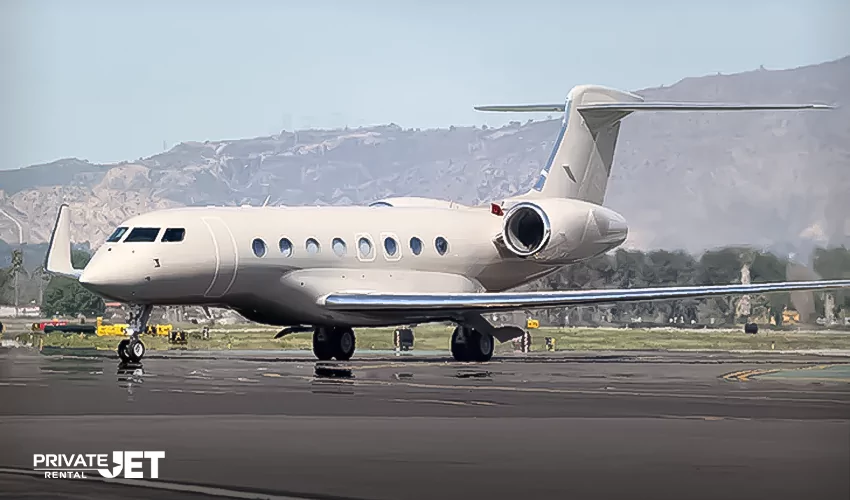 While she is known to own some of the most expensive cars, Kim is also the proud owner of a Gulfstream G650ER also referred to as the Kim Air. The aircraft was bought for a whopping $150 million. Its astronomical price tag is justified based on the rework done on the interior.
Oprah Winfrey
Oprah Winfrey is perhaps the most recognized talk show host of our generation. Having achieved great success in television, she has accumulated a substantial wealth of over $2 billion.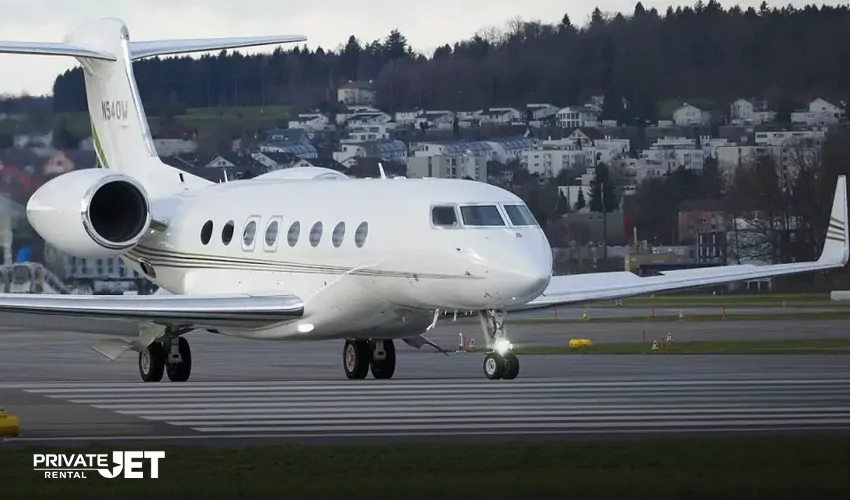 The American talk show host is the proud owner of a Gulfstream G650. Following are some of the details related to her private jet.
8,000 nautical miles of range capability
541 mph of top speed
Custom-made cabin setup
Cost of the aircraft is $75 million
Floyd Mayweather Jr.
When it comes to celebrity private jets, the Floyd Mayweather Jr. jet is one that can't be ignored. The 50 – 0 boxing legend is known to own some of the most extravagant items in the world. From supercars to expensive watches, Floyd Mayweather Jr. does not shy away from splurging.
With a net worth of $625 million, Mayweather Jr. is amongst the richest athletes in the world. The boxer owns a Gulfstream G650 jet also referred to as the Air Mayweather. The entire cabin has been remodeled to match the requirements of Mayweather Jr. From a built-in entertainment setup to plush cabins, the jet is well-equipped to ensure a luxurious flying experience.
Lewis Hamilton
Lewis Hamilton is arguably the most successful Formula 1 driver in racing history. With 7 world titles, the racer has gained tremendous popularity and reputation in the racing community.
He is also recognized for his philanthropic work and other business ventures. The racer has a total net worth of $825 million, making him one of the richest athletes in the world.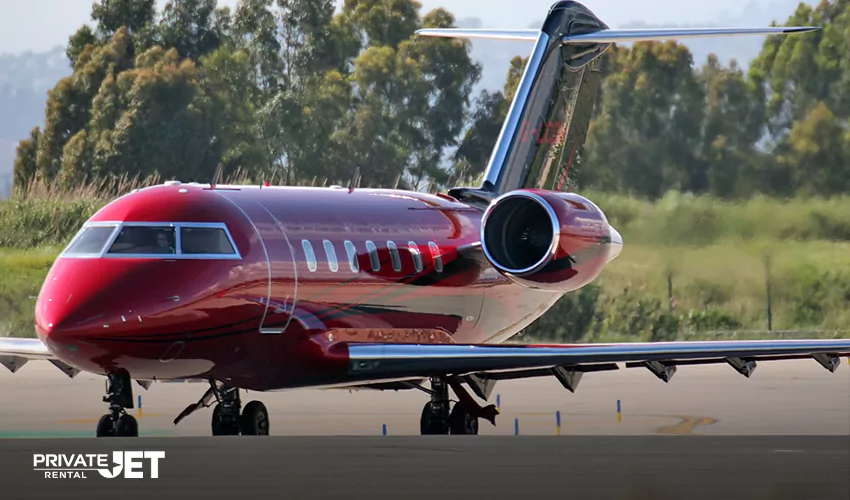 If you are looking for the coolest celebrity private jet, the title goes to Lewis Hamilton's personal Bombardier Challenger 605. Unlike other jets that have a subdued color, Hamilton's Challenger 605 boasts a deep red paint scheme. The jet is also equipped with all the latest amenities, justifying its price tag of $23 million.
Tom Cruise
With a net worth of $625 million, Tom Cruise is one of the richest actors in the world. Popular for his bold stunts and impeccable acting, Tom Cruise is amongst the most successful American actors.
The 60 year old actor owns an exquisite private jet from Gulfstream with a price tag of $20 million. What's interesting about Tom Cruise is that he is a trained pilot which enables him to fly his own aircraft.
Jackie Chan
Another well-known celebrity private jet is one that Chinese actor Jackie Chan owns. The Rush Hour actor owns an Embraer Legacy 650 jet, which he had acquired in 2012 for a price tag of $30 million. Embraer jets are recognized for their exceptional range making them perfect for long-haul flights.
With the need to constantly fly across shorter distances, the actor decided to acquire another private jet of smaller capacity, hence including the Legacy 500 in 2016. This particular private jet was purchased for $20 million.
Kylie Jenner
One of the most well-known personalities in the fashion industry, Kylie Jenner, has a net worth of over $1 billion. The fashion mogul and social media influencer is known to own expensive cars and real estate as part of her extravagant lifestyle.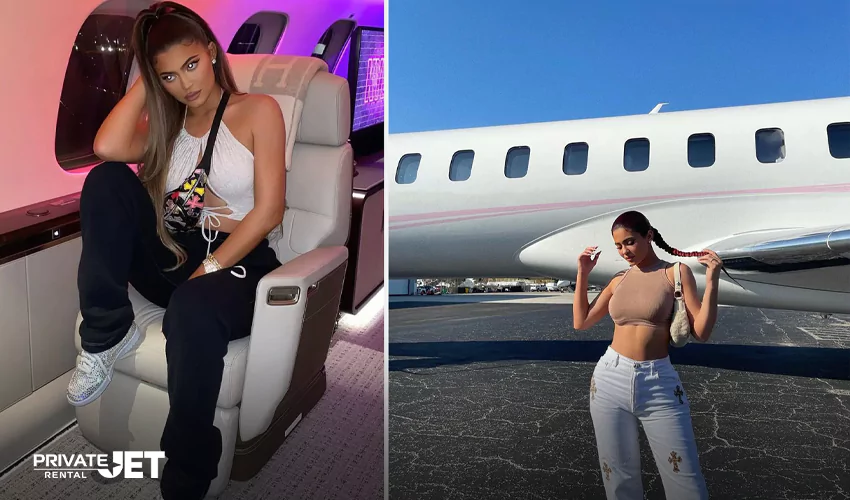 The 25 year old owns a Bombardier Global 7500 also referred to as the Sky Ky jet which was acquired for a price of $72 million. One of the highlights of the jet is its range capability, which measures up to 7,000 nautical miles.
Donald Trump
Former US president and real-estate billionaire, Donald Trump is known to own the most popular celebrity private jet. The Trump as it is popularly referred to, is a Boeing 757 aircraft. It was formerly owned by Google co-founder Paul Allen.
Mr. Trump had acquired the jet for a price of $100 million. What makes the jet expensive is its custom facilities. The cabin of the 757 was customized to accommodate 45 passengers, including several other pricey upgrades.
Saudi prince Al-Waleed bin Talal
Last on the list of celebrity private jets is the Al-Waleed Bin Talal jet. This is perhaps the most extraordinary jet on our list. Following are all the highlights of this amazing private jet owned by the Saudi prince.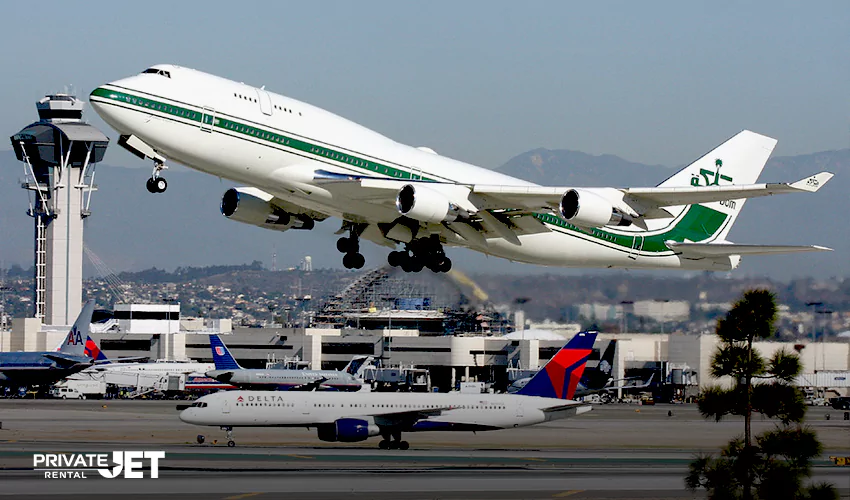 Airbus A380, biggest aircraft in the world
Most expensive private jet coming in at $400 million
Popularly referred to as a Flying Palace
Gold furnishings
Jacuzzi onboard
Fully-equipped gym
Private cinema theater
Interior photographs of the jet that were released online, showcases the level of opulence integrated into their design. It is without a doubt the most luxurious private jet in the world.
Celebrities with private jets: A posh way to travel
Owning a private jet is a symbol of being ultra-rich. The need for celebrities to own private jets extends beyond the purpose of glorifying wealth, but also aids their constant travel schedule. While a selected few own private jets, others charter them.
As a private jet rental in Dubai, we have had tremendous success in flying famous people across the globe. Our continuous dedication to quality and refinement has helped us gain the reputation that we hold today. Therefore, if you wish to make your flying experience lavish and comfortable, make sure to reach out to us today.