Cost of flying private
Luxurious experiences bring with them huge costs. The elite lifestyle comes with a price that not everyone can afford but can only a few travel via private jets? Today, nothing is unattainable. Not even flying private. Industry advancements have enabled a wider range of travelers to have this grand experience. The cost to travel the world in luxury via private planes depends on the following factors:
Type and size of aircraft
Flight duration
Additional expenses
Type and size of aircraft
The type and size of the plane hugely influence the cost of travel. Compact and light jets are priced differently compared to spacious and long-range ones. You can always select an aircraft that aligns with your budget and preferences for a good journey.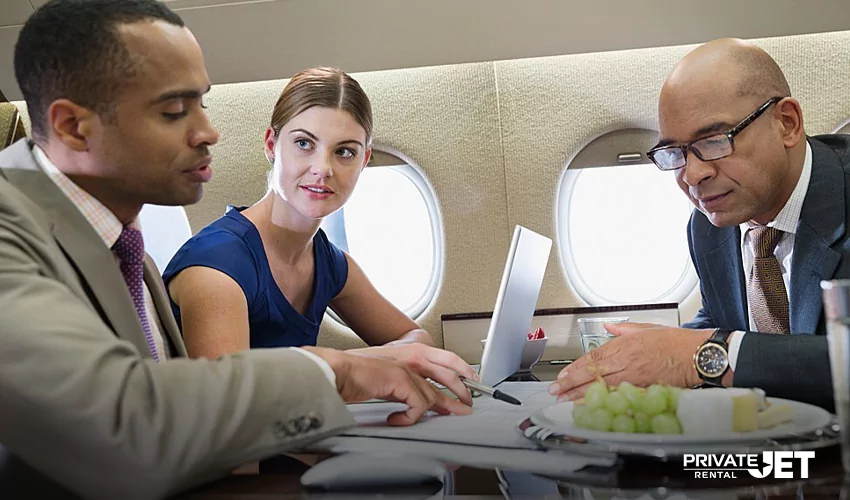 Flight duration
Have a proper understanding of the logistics. Longer journeys would mean higher fuel consumption, more staff expenses and extra operational fees. Considering these factors carefully will help in optimizing your experience and a seamless and cost-effective journey.
Additional expenses
Apart from the above two, there are other expenses to consider. The handling fees, landing fees, and parking charges can also add to the overall cost, especially when traveling to expensive destinations or private airports. Furthermore, there are catering services, ground transportation and other customization requests by the customers that increase the cost.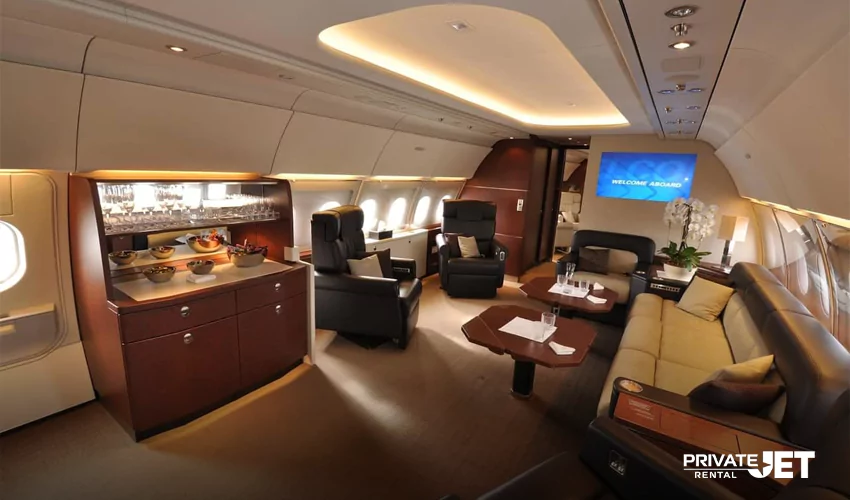 Pricing and accommodation capacities of private jets
Private jet travel is synonymous with exclusivity. While the extraordinary experience of flying through the skies in a private aircraft is unmatched, it's important to understand the costs involved.
The table below provides an overview of cost to travel the world in luxury, approximate hourly rates and passenger capacities for different jets knowing which you can make better decisions when planning your next luxury journey:
| | | |
| --- | --- | --- |
| Aircraft Type | Cost/hour (Approx.) | Passenger Capacity |
| Light | $2,000 – $5,000 | 6-8 passengers |
| Midsize | $3,000 – $8,000 | 7-9 passengers |
| Super Midsize | $4,000 – $10,000 | 8-10 passengers |
| Large Cabin | $5,000 – $15,000 | 10-14 passengers |
| Ultra Long-Range | $6,000 – $20,000+ | 12-16 passengers |
Advantages of traveling with private jets
Private flying offers a seamless and personalized experience that elevates the level of your journey. The following are some of the top reasons you should go for luxury travel:
Convenience
Flexibility
Privacy
Convenience
The sheer comfort it provides is the top reason to go for it. Say goodbye to the long queues at crowded airports and the hassle of security checks. When traveling via private planes, travelers enjoy Fixed Base Operators (FBOs) that enable swift check-ins and minimal formalities.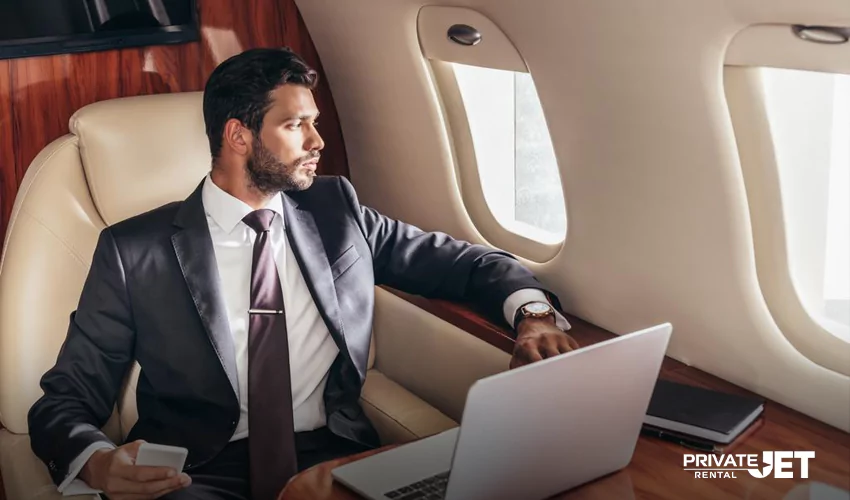 Flexibility
You have the freedom to choose departure times that suit your schedule for stress-free traveling.
Experience lavish interiors with top amenities and an ambiance of refined elegance. Visit remote destinations or attend exclusive events seamlessly, savor gourmet dishes prepared by the best chefs, indulge in the finest drinks and fly like a king.
Privacy
Get unparalleled privacy and a secluded environment for work and leisure. The dedicated crew caters to all your needs ensuring that the time you spent on the plane is extraordinary. The operators will help you curate personalized itineraries putting your comfort and satisfaction on top.
Emerging trends in luxury travel
The travel industry is constantly exploring innovative solutions and technological advancements for an unparalleled experience. Today, AI-powered systems are used for optimal routing and fuel efficiency. They help with flight planning, weather forecasting, and real-time monitoring.
Plus, sustainable practices are further incorporated. The plane operators are investing in eco-friendly technologies to minimize their impact on the environment such as adopting sustainable aviation fuels (SAF) and efficient aircraft designs.
Fly beyond first class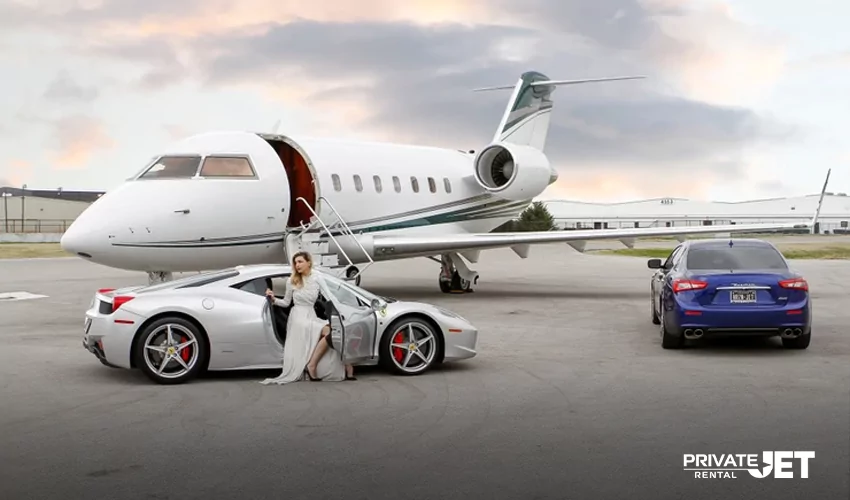 Flying private symbolizes the pinnacle of exclusivity. While the associated costs may be high, thanks to the advancements in the industry, this luxury experience has been more accessible to a wider population. Once you understand the factors that influence the cost, you can decide and plan better.
Enjoy the many advantages of luxury travel. Seamless check-ins, customized itineraries and private space will add to the incredible experience. Private flying offers an unforgettable time that goes much beyond the experience of first class. Next time you plan your adventure, consider indulging in luxury travel to create priceless memories and embrace a level of unmatched opulence.
Perhaps, if you are looking to experience a luxury travel flight for yourself, you can certainly opt for our private jet rental services in UAE.